Effective Strategies for Behavioral Crisis
Join us for this training
WORKSHOP: Effective Strategies for Behavioral Crisis and Conflict Resolution
Dealing with a difficult personalities, or working through challenges with violent or unpredictable behavior? Or perhaps you're wanting to increase the safety among your staff, and decrease the likelihood of injury or worker's compensation claims? 
This 2-day workshop from Building Block Resolutions can help.
Managing and preventing behavioral crisis is a critical aspect of ensuring safety, safeguarding credibility, and safeguarding the well-being of employees. This workshop will provide the tools, strategies, and training you need to prevent, manage, and deescalte behavioral crisis and conflict in your environment. 
At the culmination of this workshop, you should be able to foster a culture of preparedness and resilience within your organization.
Objectives
The workshop will consist of interactive sessions, case studies, group discussions, and practical exercises, making it a hands-on learning experience.
Understand Sources of Conflict and Crisis
Gain insight into behavioral crises, their root causes, and potential impacts, enabling early identification and proactive prevention. This includes why people may display violent behaviors, mental challenge, and more.
Discover How to Manage Difficult and/or Violent Personalities
Recognize the warning signs, how this could affect your team, and what you can do to mitigate this risk. 
Deescalate Situations
Apply your newfound knowledge through practical exercises, role-playing, and case studies, translating theory into impactful leadership practice.
Prevention Strategies
Learn how to prevent behavioral crisis before they occur. Develop internal communication tactics that help get everyone on board.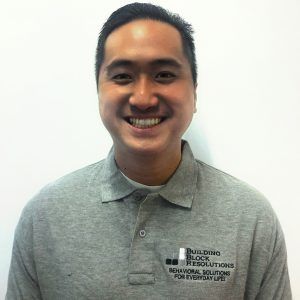 About the Facilitator:
Nardito Jr Angeles (NJ)
Clinical Supervisor, Building Block Resolutions
Mr. Angeles is an experienced and dedicated professional with over 8 years of expertise in behavioral crisis prevention and strategy training for staff and individuals who work with special needs. 
With an extensive background in behavior modification and working with aggressive and disruptive special needs individuals, Nardito has become a trusted expert in crisis prevention techniques. His commitment to enhancing the quality of care for special needs populations has driven him to lead, train, and mentor others in the field. 
Dates and Locations
This is a 2-day workshop. Dates and times are as follows. Seats limited so call now!
Dec 7 and 8 | 9am-5pm (LA)
Jan 25 and 26 | 9am-5pm (OC)
Feb 27 and 28 | 9am-5pm (LA)
Workshop Cost:
$995 per participant or 2+ more at $750 each
5+ group discounts available as well