Crisis Management Workshops
Crisis Management Workshop
WORKSHOP: Learn to Prevent and Manage Crisis in Your Organization
Crisis prevention in organizations is a critical aspect of ensuring safety, safeguarding credibility, and safeguarding the well-being of employees. This comprehensive workshop is designed to equip professionals, administrators, and staff with the knowledge and skills necessary to effectively manage and prevent crises in their organization.
Who Should Attend?
This workshop is tailored for a diverse group of healthcare professionals, including:
Therapists
Case workers
Managers
Risk management professionals
Safety officers
Response teams
Objectives
The workshop will consist of interactive sessions, case studies, group discussions, and practical exercises, making it a hands-on learning experience. Participants will engage with experienced facilitators and crisis management experts who have a background in healthcare.
Comprehensive Crisis Understanding:
Gain insight into healthcare-related crises, their root causes, and potential impacts, enabling early identification and proactive prevention.
Proactive Risk Assessment and Mitigation:
Learn to assess and mitigate healthcare-specific risks to enhance patient safety and organizational resilience.
Effective Crisis Preparedness and Communication:
Develop teams and communication skills to respond professionally and transparently to crises in a healthcare context.
Leadership in Action:
Apply your newfound knowledge through practical exercises, role-playing, and case studies, translating theory into impactful leadership practice.
Additional Details:
Duration: This workshop is a 2-day event.
By attending this workshop, healthcare professionals will:
Acquire the skills and knowledge necessary to prevent crises in a healthcare setting.
Enhance patient safety and overall organizational security.
Improve crisis communication, minimizing misinformation and panic.
Reduce the risk of regulatory non-compliance.
Foster a culture of preparedness and resilience within their organizations.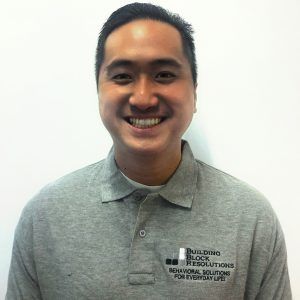 About the Facilitator:
Nardito Jr Angeles (NJ)
Clinical Supervisor, Building Block Resolutions
Mr. Angeles is an experienced and dedicated professional with over 8 years of expertise in crisis prevention and strategy training for staff and individuals who work with special needs. 
With an extensive background in behavior modification and working with aggressive and disruptive special needs individuals, Nardito has become a trusted expert in crisis prevention techniques. His commitment to enhancing the quality of care for special needs populations has driven him to lead, train, and mentor others in the field. 
Dates and Locations
November 13 and 14 – Los Angeles, CA
December 7 and 8 – Los Angeles, CA
January 25, 26 – Irvine, CA
Workshop Cost:
$995 per participant or 2+ more at $750 each
5+ group discounts available as well